Event
Masterclassing Future of Retail Workshops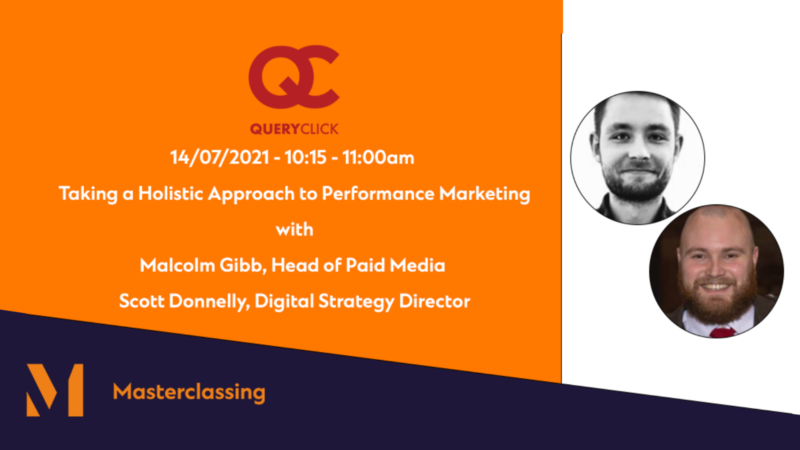 Taking a holistic approach to performance marketing in retail
In a world where the pressure is on to demonstrate value from each and every aspect of marketing spend, ensuring your marketing functions aren't working in silo can be the difference between success and failure.
Join QueryClick's Digital Strategy Director, Scott Donnelly and Head of Paid Media, Malcolm Gibb, as they explore how taking a unified approach to performance marketing has reaped the rewards for clients such as Sally Beauty and Tesco Mobile and how you can too. Expect lots of actionable insights from this session, including:
Some key SEO & PPC insights from the past 12 months
How to understand reporting in a post-iOS14 world
Best practices for maximise your digital marketing
Data, Trust, Compliance and Cookies: Walking Through the Future of Marketing Measurement The world of marketing analytics is changing. From the removal of cookies to Google's illegal ruling and the...

Driving SEO Success with In-House and Agency Expertise You have to choose between in-house SEO capability or outsourcing to an agency, right? If you think that combining both is a...

How Attribution can Reverse CPAs for Efficient Growth With CPAs increasing across paid channels, achieving the same results from Facebook and Google can seem impossible – and with a cookieless...