Event
Masterclassing Future of Retail Workshops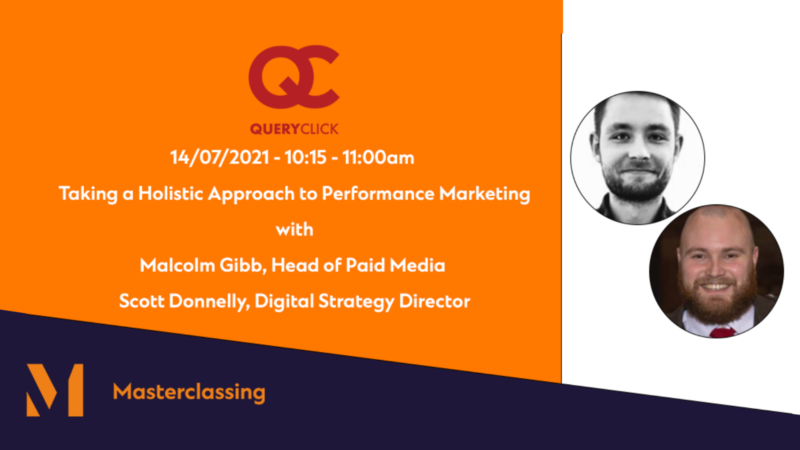 Taking a holistic approach to performance marketing in retail
In a world where the pressure is on to demonstrate value from each and every aspect of marketing spend, ensuring your marketing functions aren't working in silo can be the difference between success and failure.
Join QueryClick's Digital Strategy Director, Scott Donnelly and Head of Paid Media, Malcolm Gibb, as they explore how taking a unified approach to performance marketing has reaped the rewards for clients such as Sally Beauty and Tesco Mobile and how you can too. Expect lots of actionable insights from this session, including:
Some key SEO & PPC insights from the past 12 months
How to understand reporting in a post-iOS14 world
Best practices for maximise your digital marketing
Successful digital marketing relies increasingly on having a well-executed data strategy. It facilitates informed decision-making, enhanced targeting, and personalisation in marketing messages, accurate performance measurement, and effective ROI analysis. And,...

It's been 4 years since Google first announced it will be removing third-party cookies from Chrome. We've had multiple delays since then – but now the change is finally coming....

The deadline to move to Google Analytics 4 is just around the corner. So, how can you get prepared to make the change, with minimal impact on your marketing measurement?...