Event
Fantastic prospects from Data Talent Scotland
We really enjoyed representing QueryClick at Data Talent Scotland yesterday and came out with a list full of excellent candidates.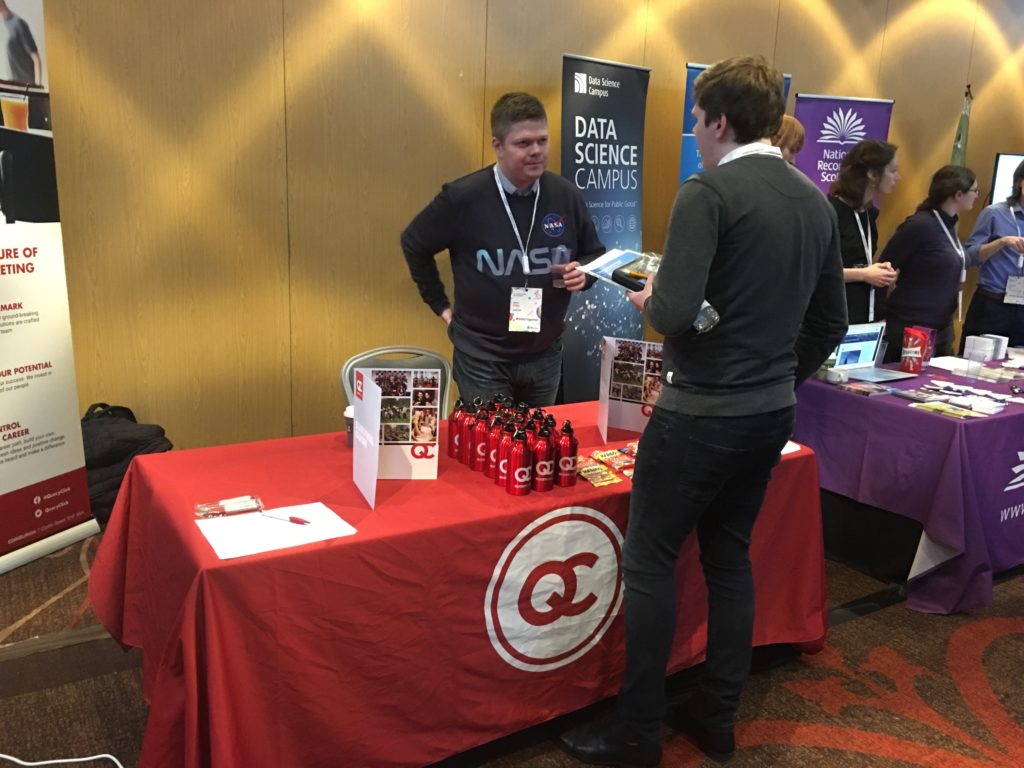 Hans was wearing his NASA jumper, which was definitely a good conversation starter and received lots of compliments. We met with a huge amount of graduates and students, many of whom were completing their Masters and either looking for thesis placements or full time positions.
There were also some fantastic takeaways from the event with Machine Learning, AI and Big Data all being very well represented in the talks. In addition to this we spoke to some other companies about their initiatives. The Scottish Government were using data to help tackle third world issues such as floods and famine. Thales were there with an interesting Computer Vision demo as well as Sainsbury's and brands from the financial sector, so we stood out as a niche company amongst them.
It is by far the best recruitment event I've been to so far and we look forward to supporting the event again next time.
If you're interested in working at QueryClick please check out our latest vacancies and email [email protected]
The eCommerce North Summit is a boutique live event; a one-day gathering of local eCommerce experts and decision-makers across retailers, brands, merchants and solutions providers. Join QueryClick at the event,...

The Richmond Retail & eCommerce Directors' Forum allows you to make new connections with people face to face, in person, real time. Meeting Joe Kavvadias and Pete Allcock at the...

Hear from thought leaders, connect with senior marketers and tackle your biggest challenges at our In-Person eCommerce Masterclass. With snappy expert presentations and intimate roundtable discussions, this Masterclass is the...