Event
Fantastic prospects from Data Talent Scotland
We really enjoyed representing QueryClick at Data Talent Scotland yesterday and came out with a list full of excellent candidates.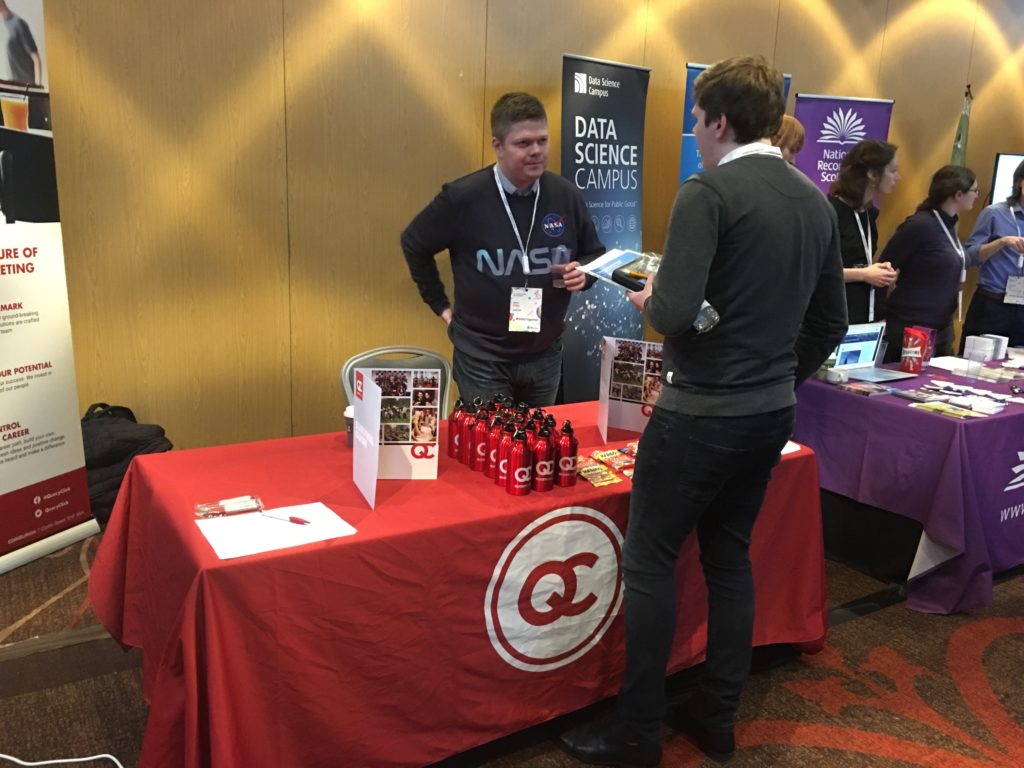 Hans was wearing his NASA jumper, which was definitely a good conversation starter and received lots of compliments. We met with a huge amount of graduates and students, many of whom were completing their Masters and either looking for thesis placements or full time positions.
There were also some fantastic takeaways from the event with Machine Learning, AI and Big Data all being very well represented in the talks. In addition to this we spoke to some other companies about their initiatives. The Scottish Government were using data to help tackle third world issues such as floods and famine. Thales were there with an interesting Computer Vision demo as well as Sainsbury's and brands from the financial sector, so we stood out as a niche company amongst them.
It is by far the best recruitment event I've been to so far and we look forward to supporting the event again next time.
If you're interested in working at QueryClick please check out our latest vacancies and email [email protected]
Successful digital marketing relies increasingly on having a well-executed data strategy. It facilitates informed decision-making, enhanced targeting, and personalisation in marketing messages, accurate performance measurement, and effective ROI analysis. And,...

It's been 4 years since Google first announced it will be removing third-party cookies from Chrome. We've had multiple delays since then – but now the change is finally coming....

The deadline to move to Google Analytics 4 is just around the corner. So, how can you get prepared to make the change, with minimal impact on your marketing measurement?...