Event
Adapting to a linkless algorithm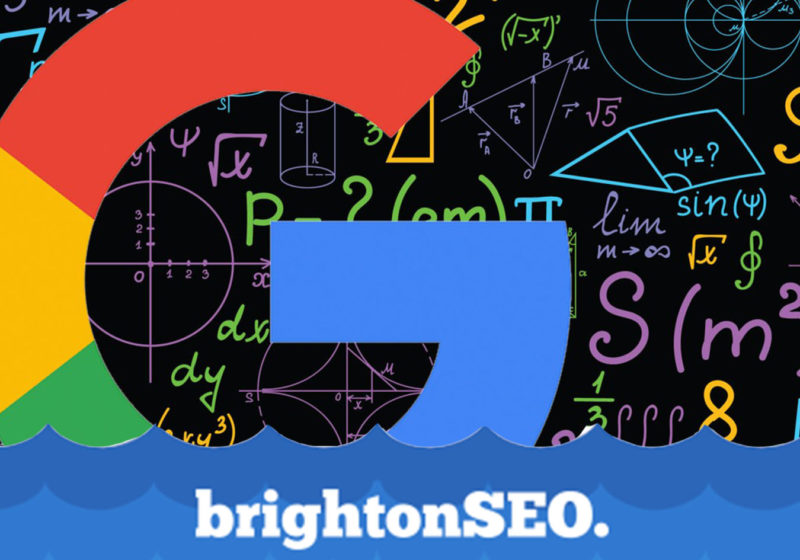 The SEO industry has long had an obsession with links. Ever since the first connections were made between the number of links a site has and where it ranks in Google, SEOs have been on a quest for backlinks in their various forms. Over the years this has had various iterations – website directories, article directories, sponsored blog content, private blog networks – and every time SEOs found a way to game the system for their benefit through backlinks, Google took steps to change the rules.
This means that our job as SEOs is always tightly aligned to Google's latest algorithm updates. These updates are always on our minds as we always have to be flexible and reactive, less our site's rankings fall victim.
Starting about three years or so ago, my team began to notice big changes in the ways that websites were interacting with one another. Links became harder and harder to come by, especially the precious 'Follow' links which used to be earned when a client earned organic coverage for a campaign. It wasn't that news sites weren't writing about our clients, it was just that the links had become rare.
The reasons for this are tightly aligned to how the web has continued to evolve and how people use their websites to make money. In a world where 90% of websites feature programmatic advertising linking to sponsors, or sponsored advertorials which are paid for, linking to an external website without being paid for it became rare. This is felt even more acutely now with the rise of affiliate marketing, where if you're willing to link to external sources, you can code your links to allow you to see a financial benefit when traffic you refer converts.
So in a world where every link costs money, but Google still requires all paid links to be 'no follow' so SEO value isn't passed, where does this leave us?
In Spring 2017 we began to see some answers. It was confirmed that there was an algorithmic update in March which was given the nickname Fred, and through various Q+A sessions with Google, we began to understand what it meant. Google has reacted to the way that people are publishing content in order to better inform its own ranking, which was confirmed by Barry Illyes at BrightonSEO in 2017. He said: "If you publish high quality content which is cited on the internet – and I'm not just talking about links, but also mentions on social media, [and] people talking about your brand, then you're doing great."
So whilst links are still a major ranking factor, Google is now using a more accurate authority signal for ranking. This linkless algorithm is evidenced again in the Search Operator guidelines – the handbook which Google's manual reviewers live and die by – and also in the Google Panda Patent which mentions 'implied links' when talking about brand citations.
The internet has evolved to be so much more than websites linked together — it's a fully-fledged digital world where relationships can be expressed in countless ways on dozens of different platforms. This is the foundation of the work which our Digital Engagement department does to support the wider SEO strategy for our clients, and we measure it by the compound metric 'Tendency to Engage'.
This is a compound metric comprised of 5 elements which we believe provide the strongest signal for content prequalification: number of referring domains, number of backlinks, social shares, social engagements, and brand mentions. This metric is the output of our in-house tool, Swiftlink, which we use to pre-qualify the success of content ideas to maximise SEO impact.
Using Swiftlink, we can start to embrace the linkless algorithm by integrating social and brand monitoring with traditional link analysis, and prioritise content projects based on their SEO impact from inception. In addition to this, Swiftlink helps us identify audiences with positive shareability and tendency to link in order to increase the share of voice for clients.
Is building backlinks for SEO a lost art? Not in the slightest; organic traffic and rankings remain as important as they have ever been, and one of the quickest ways to improve those figures is to build quality links to engaging content on priority pages. However, looking towards a future where Google understands more complex signals about users, sentiment, and engagement, SEOs must adapt their skills and mindset accordingly to look beyond the backlink and to embrace the brand mention as well.
By Rhona McKinnon, Digital Engagement Lead
You can see Chris Liversidge, CEO talk more on this subject and the future of search at Brighton SEO this Friday 12th April in the main auditorium at 3:45pm.
Ross Paton, Software Development Lead will also be demonstrating key features of our machine-led attribution software on the showcase stage at 10:25am.
Hear from thought leaders, connect with senior marketers and tackle your biggest challenges at our Virtual Retail & eCommerce Masterclass. With snappy expert presentations and intimate break-out rooms, this Masterclass...

Hear from thought leaders, connect with senior marketers, and tackle your biggest challenges at our In-Person Future of Digital Masterclass. With snappy expert presentations and intimate roundtable discussions, this Masterclass...

Is the fashion sector in crisis? This breakfast networking event will review the current state of ecommerce in the fashion sector, while giving you the opportunity to find out how...